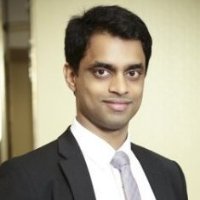 Adwait Dandekar Digital Marketing Manager @ a Health-tech Start-up
Thank you Mr muthuswamy. When I was 14 you had said I should get into advertising, but my parents were adamant on me doing engineering. After 14 more years of science and engineering, I have finally come into marketing which has at least some characteristics of advertising.
Thanks for the report, never seen such detailed report in my career too."Risha Bhattacharya.- 12-08-2017"